Discover Your New Favourite Reading Spot!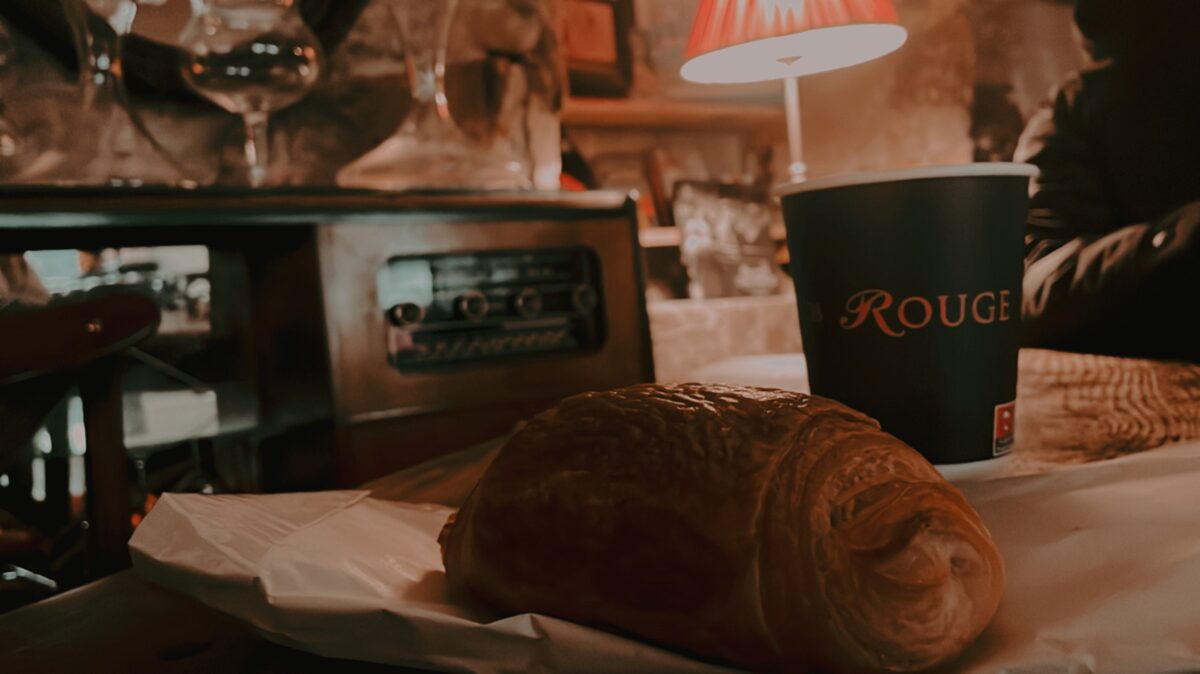 Have you been looking for a new place to relax while you get through your TBR list? ROPES member Mariah Inman shares her favourite hideaway in the heart of Galway to immerse herself in her latest read.
Rouge Restaurant
On a random Wednesday afternoon in the typical pouring rain of Galway, I ran into the first cafe that would let me take cover. Luckily for me, I happened upon my new favourite cafe in town. Hidden within Dominick Street, Rouge waits unassuming for its next happenstance with another cafe-reading-lover.
Upon first glance, the restaurant looks like just another pub, with its black paint and red-coloured logo on the building. Honestly, with its outside looks, one can assume it would be synonymous with The Front Door, O'Connell's Bar, or Monroe's Tavern.
However, once I stepped foot into Rouge I was transported into a romantic cafe tucked within the cliffs of Normandy, France that I visited less than ten years ago.
As I made my way through the entryway, my eyes followed the ceiling which curled itself around the jagged stone walls. I let my eyes follow the rocks to rest upon the walnut leather sofas and candlelit tables that longed to be filled with the buzz of people.
"Bonjour, comment ça va?" A woman's voice called from beside me as another woman seeking asylum from the heavy downpour feasted her eyes upon the immaculate vibes of this underrated cafe.
Side note: You don't need to know or speak French to go here, however, the baristas openly speak it, so if you want to sharpen up on your French, are a native French speaker, or are just sick of speaking English, don't be afraid to talk to them in French.

I turned to the till to see two baristas greeting me behind a bar filled with fresh pastries, quiches, and other French cuisines.

Not only is the coffee good, but the cafe offers free Wi-Fi for those who want to plant themselves in one place to study for hours on end. I know I'll be found on the couches, catching up on Suzanne Young's Program series that I've been addicted to these past few weeks.

No comments
Leave a reply