About Us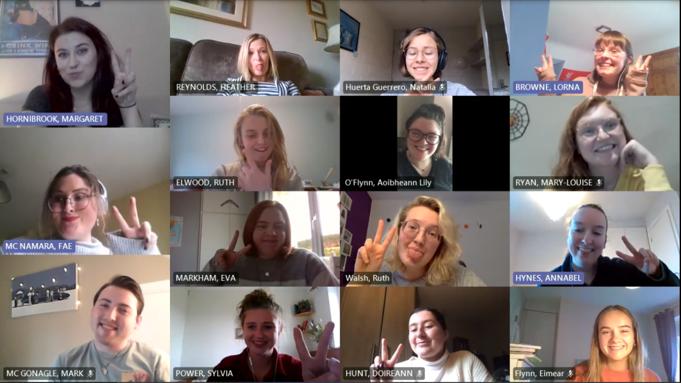 ROPES Literary Journal is published annually by the MA in Literature and Publishing class alongside students from the MA in Digital Media in NUIG. First published in 1993, the journal is now celebrating its 29th year of publication. Initially, the work published was focused on Irish politics, history, and literature. Over the years, the journal began to include works of fiction, the first being featured in 1998. More recently, the journal has included a wider array of material ranging from poetry and prose to visual art. This year is no different; the ROPES Team remains dedicated to showcasing a broad and inclusive range of work. Our main goal is to give emerging creatives a platform to exhibit their work for a literary audience. Now more than ever, the creative mind needs an outlet, and we are here to provide one.
With the onset of COVID-19 and the subsequent lockdowns, the ROPES team, like so many others, has not been able to meet in person. This encouraged us to think of new ways to spread the word (and not COVID) and engage our audience. We're hoping that this website will provide a new platform for engagement that provides a deeper insight into the creation of ROPES and the people behind it. The days of glamorous publishing (that existed in our minds) are gone. That be

ing said, ROPES online is proving to be a truly hilarious adventure! Some days we show each other our pets and some days we get actual work done; either way ROPES has lost none of its spirit. We still enjoy collaborating on all of the different challenges that bring ROPES to life.
So what can you expect from this website? We will publish behind the scenes content, along with various contributions from the editorial team. Hopefully, we will also be in a position to host events such as live readings from our contributors. Information will be posted here if and when these events occur. What's more, with the launch of the ROPES online store, this website will be your one stop shop for purchasing this year's edition of the journal!
Check out the tabs above to find out more about our team, our process, and answers to frequently asked questions regarding submissions.