Books To Snuggle Up With On A Cold Winter Night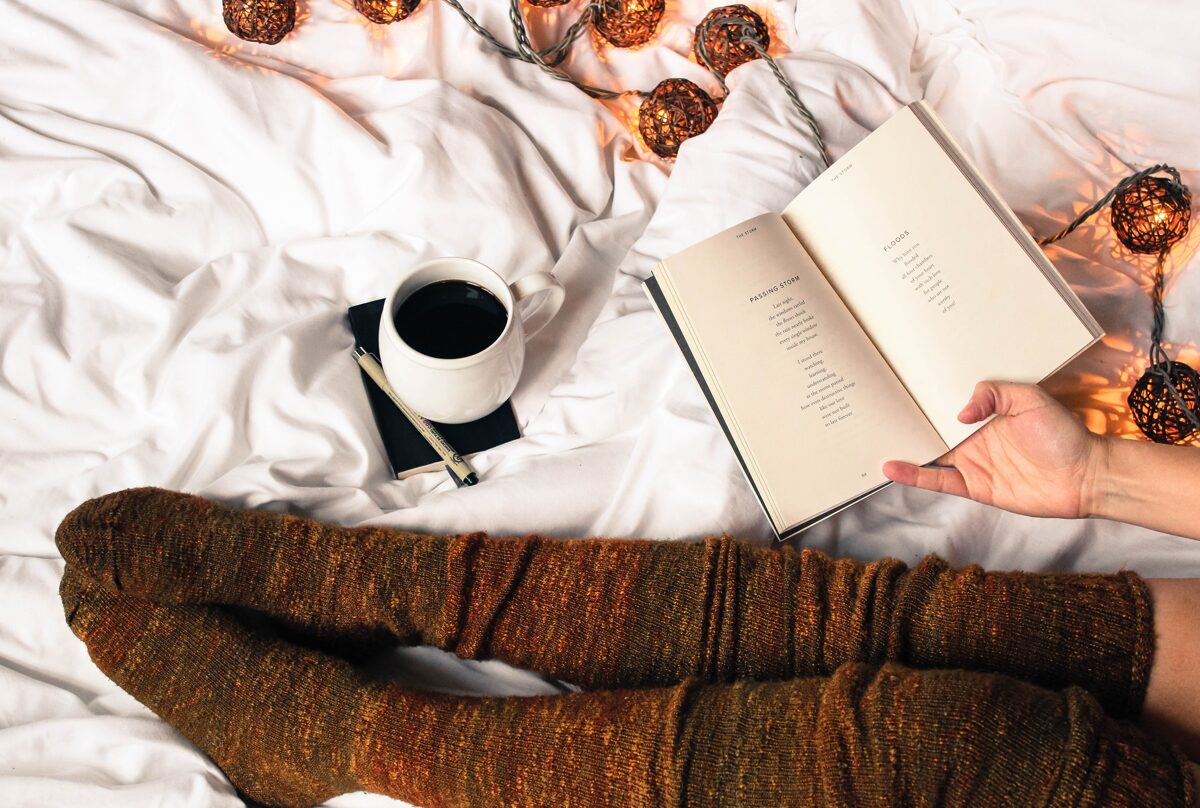 Can you think of anything better than wrapping yourself up in a soft blanket, a mug of hot cocoa in hand and a heavy book in your lap? We know we can't. Here are some books ROPES member Alison Rizzo would recommend for when venturing outside into the cold isn't appealing.
The Secret History by Donna Tart
Our protagonist, Richard, meets a group of classics students in a remote university in New England; what could possibly go wrong? Somewhere in between mystery, thriller, and a tale of wasted youth lies this gripping novel. Set during a snowy winter at Hampden College, this chilling story will show you what happens when the lines of morality are blurred by a fog of debauchery. For the academics out there, this is the perfect novel to set the mood for a long winter of studying.
Anna Karenina by Leo Tolstoy
No list of winter reads would be complete without a Russian novel or two. Tolstoy's work transports the reader to the wintery world of 19th century Russia where we meet Anna Karenina, a heroine who is sick of her empty existence as the wife of Alexei Karenin. She embarks on a dangerous affair with the handsome, young army officer Count Vronsky. Tolstoy's acute insight into human nature gives Anna Karenina some of the most memorable characters in literature, each written with Tolstoy's characteristic depth and knowledge of human nature.
The Bear and The Nightingale by Katherine Arden
Set in the Russian wilderness lies a story full of magic and intrigue. This novel makes you feel like you're sitting by the fireplace, being told an ancient tale by a beloved grandmother. The story follows Vasilisa, a girl who grows up listening to her nurse's fairy tales with her siblings. As she grows up, the household spirits which were once revered by all are no longer respected, causing danger to unfold. Vasilisa is forced to enter a world of nightmares and defy her loved ones in order to protect them from harm. This novel is the perfect read to awaken your inner child and re-immerse yourself in the enchanting, yet delightfully dark, world of fairy tales.
The Thirteenth Tale by Diane Setterfield
Don't let the name of this book fool you, this isn't your typical cosy Christmas read. Vida, a novelist who is just as famous for the mystery of her missing thirteenth story as for her published works, is finally willing to divulge the secrets of her past. She chooses Margaret for the task, a biographer who sees a curious parallel between the pain of her own past and Vida's mysterious one. This novel is a love letter to storytelling and the art of writing, a perfect read for the booklovers among us.
1 comment
- Books To Snuggle Up With On A Cold Winter Night
Sir Fanny of Bottomsworth - January 14, 2022 at 1:38 pm
I found this read absolutely titillating!

Safe to say I shall be fourteenth tail snuggling up with The Thirteenth Tale tonight!
Leave a reply