Our thoughts on the Dublin Book Festival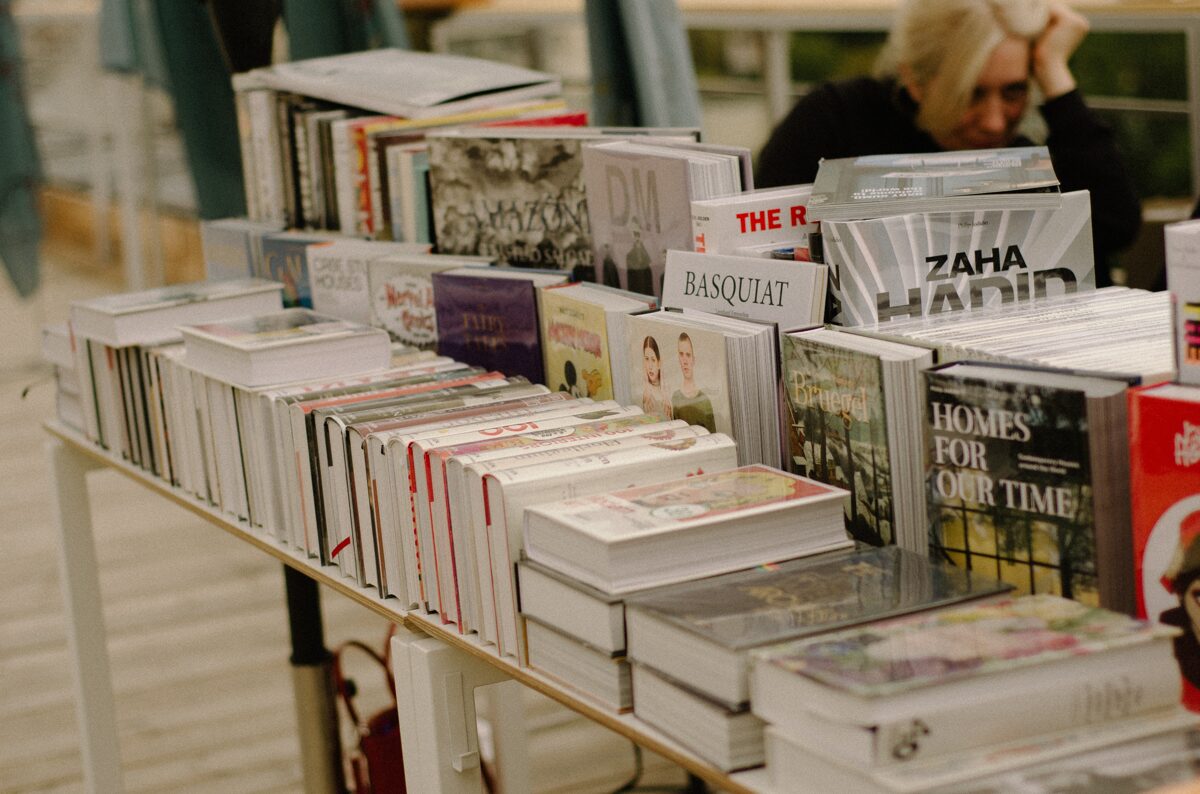 This week we're diving into the world of book festivals with our own Kasandra Ferguson! Read on to experience the Dublin Book Festival for yourself and find out about the major events and themes that stood out this year.

Dublin Book Festival
Late last month was a wrap on the annual Dublin Book Festival, which operated with a mixture of live and online events, all captivating in their own right. The Smock Alley Theatre was the central hub for most of the week, but Dublin at large was explored. There were activities taking place at the Chester Beatty Library, National Botanic Gardens, and Dublin Port Heritage Center, all woven together by walking and boat tours around the city. (My favorite outing was the sketching session at Chester Beatty with Róisín Curé to celebrate her new book, Dublin in Sketches and Stories.) The various seminars featured a slew of both established and new authors, including President Higgins himself, who attended to discuss his new book, Reclaiming the European Street: Speeches on Europe and the European Union, 2016-20. A few trends stood out most strongly amidst the festival, all of which bode well for the direction of the Irish literary scene. Check out the program from this year to see the full list of writers and published works - you're bound to find something you'll love!
Diversity
This year's festival shined a light on a variety of authors and their stunning works, including pieces like the new anthology Queer Love by contributors including Emma Donoghue and Neil Hegarty, Diverse Republic by Melatu Uche Okorie, and Unsettled by Rosaleen McDonagh - a truly arresting collection of essays, and a personal recommendation of mine. These writers brought attention to topics ranging from the LGBT+ community, Travellers' rights, and immigration to ableism and the female experience in Ireland throughout the past century. Small presses in Ireland have been pushing for a more inclusive selection on bookstore shelves - particularly Skein Press, the publisher of Unsettled and one of the main sponsors of Play It Forward (in conjunction with The Stinging Fly, one of Ireland's top literary journals). The initiative allows for a diverse group of emerging writers to be mentored by more experienced authors such as Lucy Caldwell and Cauvery Madhavan. The collective experience over the course of the festival inspired an immense amount of passion, inspiration, and, pointedly, hope for the arts scene in Ireland.
Irish language, history, and mythology
Carrying throughout the festival was a strong, clear push to promote works which focused on the Irish language, history, and mythology. One of the earlier events was an online launch of It Rose Up: A Selection of Lost Irish Fantasy Stories, an anthology of oft-overlooked, darkly humorous folktales. The collection is edited and introduced by Jack Fennell, who gushed about his adoration for such quirky horror stories and unsettlingly fun myths. Soon after, audiences were given a chance to listen in to a conversation with Tadhg Mac Dhonnagáin - a novelist, children's author, guitarist and singer, screenwriter, and publisher - to discuss his life and work. A pillar in the arts community, he's contributed significantly to the revival of Irish language media, having written several awarded novels in it for example. Moving to more sweeping tales, Jo Kerrigan spoke about her new novel, Stories from the Sea, which lovingly recounts many of the legends developed around Ireland's existence as an island nation. Occurring at the Dublin Port Heritage Center, it was easy to be transported out to the waves by Kerrigan's stories. Peppered throughout the week were stunning seminars on real-life history, including one of my favorite's, 'Ireland 1922: Women in Independence, Debate, and Civil War,' which used Diarmaid Ferriter's new book Between Two Hells: The Irish Civil War as a launching pad for riveting discussion on women's roles in independence, debate, and conflict. Altogether, the festival highlighted the unyielding insurgence of writers, artists, academics, and more dedicating themselves to revitalising popular interest in Irish culture.
Promotion of local libraries and independent bookshops
This seems like an easy one, but if there are any day-to-day topics that remain crucial to members of the literary scene (particularly in a country like this, which houses a variety of hearty small presses and independent sellers), they are: support your local libraries and buy from indie bookshops. Seriously. Every seminar in Smock Alley Theatre let out afterwards into the charming alley behind the building, where it was almost too easy to grab a quick coffee from The West End and wander into The Gutter Bookshop for a signed copy of the speakers' books. All of which I did, on five occasions. My duffel bag was significantly heavier on the trip home. Regardless, the best way to promote a vibrant, thriving literary scene, brimming with all of the complex, culturally rich qualities mentioned above, is to keep it local. For our Galway readers: Charlie Byrnes is just a stroll away.
The Dublin Book Festival is one of many arts festivals taking place throughout the country, so find the one's happening near you in the future - those behind the scenes are always looking for support and fresh audiences, and I know you're always looking for a new book to read.
1 comment
- Our thoughts on the Dublin Book Festival
Ronald Aquilina - December 3, 2021 at 10:55 am
Very well written and most informative
Leave a reply