Some like it spooky: 6 reads that will scare the sh*t out of you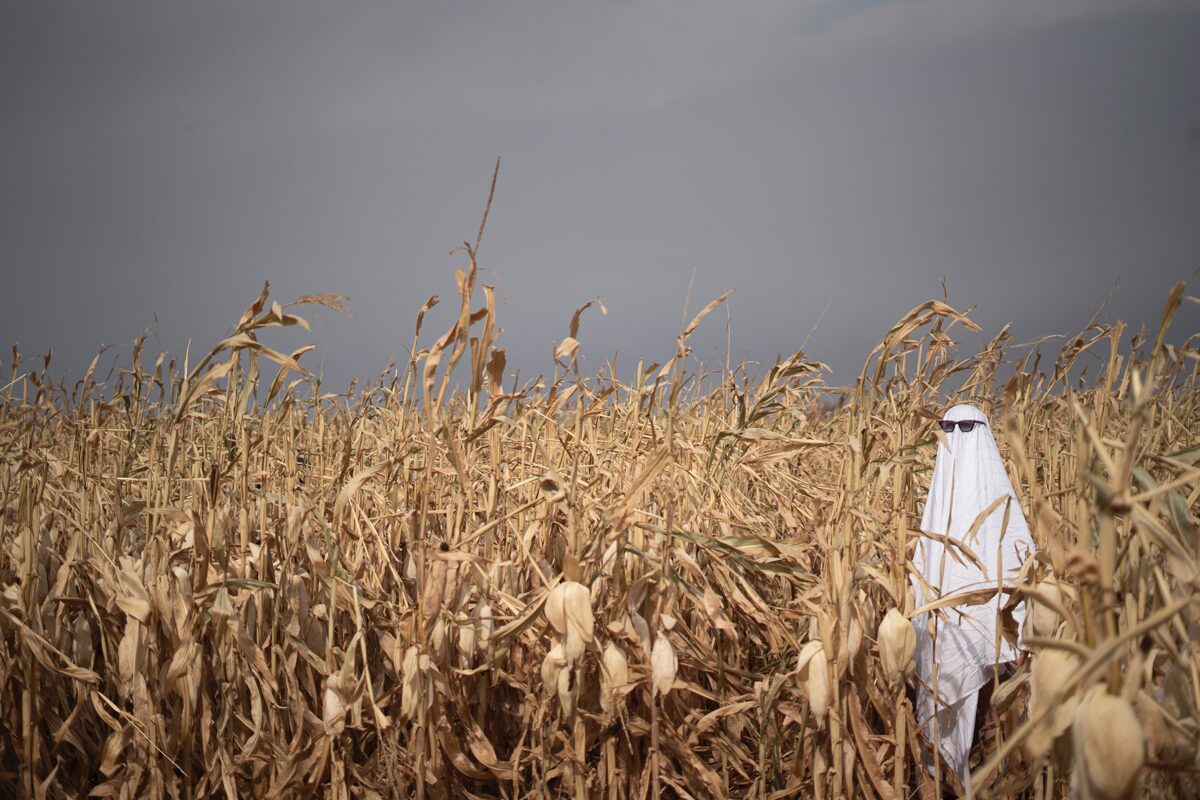 The air is getting cooler, the days are getting shorter and pumpkin spice is starting to appear in our coffees. Spooky season is in full swing, and what better way to celebrate than by reading a terrifying book?
Luckily for you, ROPES member Liam Maguire has a list of his top 6 books that will scare the sh*t out of you. These picks will be judged on two metrics – how much fun you'll have reading them and how much they'll terrify you. Thus, the self-explanatory fun metre and spooky metre.
Let's get spooky!
Perfectly Preventable Deaths & Precious Catastrophe by Deirdre Sullivan
Why not spend this Halloween season in Ballyfrann? It's a cosy place, you'll love it there, really. It has a castle! Castles are cool. What else does it have? Oh, well there's the blood magic and the long history of girls going missing…oh, and the possible ancient terrors that haunt the town.
This is a series that will make you laugh, cry, and laugh again with ease. Sullivan writes so convincingly that it is hard to believe magic is not real.
These books are perfect for the Halloween season, but don't be fooled, it gets dark in Ballyfrann. Real dark. There is a lot about family and witchcraft, first loves and teenage summers spent with friends drinking tins. But underneath it all is the horrors of the everyday. Characters are completely broken down and left bereft of themselves, creating an eerie sense of the uncanny throughout the series.
But there is also hope. Without the terrible things the characters endure, they would never be capable of the bravest act of all – being loud when the world expects you to be silent.
Fun Metre: 5/5 Spooky Metre: 5/5
TW: Sexual violence, self-harm.
Earthlings by Sayaka Murata
Reading this book is like staring into the sun – it hurts, and it blinds you, and you know you shouldn't be doing it, but for some reason you just can't stop yourself.
I'm not a squeamish person, but I have never tried so hard to actively forget what I had just read immediately after reading it. The overarching theme is similar to Murata's previous novel Convenience Store Woman, but she takes the idea of societal rejection in a whole new, disturbing direction.
Earthlings is hard to stomach, so I would only recommend it if you're the type of person who not only likes to watch car crashes in slow motion, but who also likes being involved in said car crashes.
Fun Metre: 3/5 Spooky Metre: 5/5
TW: Sexual violence, self-harm, incest.
A Head Full of Ghosts by Paul Tremblay
Part-thriller, part-metafiction and all terrifying, this book is a breath of fresh air in the tired genre of possession horror.
What is terrifying about A Head Full of Ghosts is just how understated the dread throughout is. What is scary is the idea that horrible things can happen to people who have seemingly done nothing wrong. There are twists throughout and pop culture references – The Exorcist and The Blair Witch Project both get shout outs.
But the most refreshing thing about this book is how Tremblay approaches the delicate subject of possession and treats it with genuine compassion. There are no monsters, not really, and by the end there are no definitive answers. And maybe that's the scariest thing of all, that there are some things we just don't know.
Recommended for fans of horror classics who are looking for something new but familiar.
Fun Metre: 4/5 Spooky Metre: 4/5
TW: Self-harm, physical violence.
Battle Royale by Koushun Takami
Have you been personally victimised by Squid Game? Me too. Want to go through it all over again?
Ok, so the premise isn't exactly the same. Battle Royale is less a parable about capitalism, and more about the control of a totalitarian government. The results, however, are similar – a bunch of teenagers are forced to compete in a game where the goal is to be the last one alive.
The spiritual predecessor to The Hunger Games, Takami's novel is unrelenting and very, very bloody – a case study on the brutality of humanity. This is perfect for you little freaks out there who enjoy feeling empty inside.
Fun Metre: 4/5 Spooky Metre: 3/5
We Have Always Lived in the Castle by Shirley Jackson
What sort of list would this be without including the Queen of Horror herself? Jackson writes magic, pure and simple. Reading any of her work is like watching a spell being cast in real time. She captures that same feeling you get when you wake up from a dream that you never wanted to end, only to realise you can no longer remember what it was about.
We Have Always Lived in the Castle is Jackson at her best. The story centres around Merricat and Constance, sisters and village outcasts who are shunned after a family tragedy of which they and their uncle are the only survivors.
The blood of this book is the unease that flows through every passage and the loneliness that emanates from each page. Hypnotic, crushing and absolutely gorgeous – this is the perfect book to read this Halloween.
So ignore those trick 'r' treater's at your door and tuck yourself in by the fire. Was that creaking coming from the attic? Don't worry, I'm sure you'll be fine. It looks like it's going to be a very long night, so why don't I make you a cup of tea?
Oh no, said Merricat, you'll poison me.
Fun Metre: 10/5 Spooky Metre: 10/5
2 comments
- Some like it spooky: 6 reads that will scare the sh*t out of you
Ronald Aquilina - October 29, 2021 at 10:03 am
Fascinating and riveting. Loved reading this blog. Ron
Elena Attard - October 29, 2021 at 10:46 pm
Loved these suggestions and loved reading the blog post even more!
Leave a reply