Interview With Jack Power
This week, the team at ROPES are delighted to have had the opportunity to speak with Jack Power, investigative journalist for the Irish times. Jack spoke to us regarding his experiences as a young journalist entering the field of journalism, the impact he believes the COVID-19 pandemic and social media evolution have had on newspaper publication, and the advice he would give to those hoping to establish a career in a creative industry. Jack has been a news reporter at the Irish Times since April 2017, and he won Young Journalist of the Year at the 2019 Irish Newsbrands annual newspaper awards.
---
Q. "Thank you so much for chatting with me today, Jack. First off, may I ask if you always saw yourself going down the path of journalism professionally? Or were there other career opportunities you hoped to explore?"

A. Funnily enough, I initially wanted to be a history teacher, and then it was only in fifth and sixth year of school that I became more interested in journalism as a potential career. In the beginning, I wanted to get into sports journalism, and it was only actually when I went to college and began writing for the UCD Tribune that I became much more interested in the politics and news reporting side of it. I actually had a fairly strong idea that I wanted to be a journalist when filling in the CAO form, however I decided to go down the route of an arts degree, rather than a straight journalism degree. That decision was on foot of a few conversations with journalists, like Fintan O'Toole, who advised me to study a broader degree first, and then if needs be, an MA in journalism afterwards. He said that you need to have something to write about, and that is what really turned my head from looking at specific journalism courses to doing a broader arts degree in history and politics. I think for me that was definitely the right decision. It gave me lots of freedom in my studying, to pursue subjects that I was passionate about. I think when it comes to deciding whether to do a journalism specific course, or an arts degree, I would always advise people to do a broader arts degree because it gives you scope to pursue an area you are interested in, so that when you get into journalism, you have a background and an understanding in areas like politics, current affairs, etc, that really lets you have a good grounding in your field of knowledge. You don't just know 'how to be a journalist'. You know how to analyse, critically assess and most importantly, how to ask questions. I think the arts degree was really beneficial in that sense for me.
Q. Thank you. You have actually already answered my next question which was if you had any advice for those hoping to establish themselves in a creative field, what would it be? The advice you gave regarding going down the route of a broad arts degree is interesting, however I am wondering if you have any advice for those already out of college? Did you ever complete work experience or an internship which helped you to get your foot in the door?
A. Some advice I would give which applies to a number of creative fields, such as journalism, publishing, broadcast, radio, etc., is really to start doing it as much as possible. For example, when I was younger and eager to get into sports journalism, one of the main things I did was to start writing for a football fan new site. I would write articles and analysis for that - it was a volunteer run site but it was excellent practice. The only way you become a more experienced writer is by writing. By the time I had started college, I began writing for the college newspaper, The UCD Tribune. I then took over and became editor for the newspaper once I had finished my degree, and that was what really got me in the door at the Irish Times. While working as editor of the UCD Tribune, we broke some significant investigative stories that other newspapers like the Irish Times picked up. Then, when I was finishing up in the college paper I had that relationship with the Times, and they took me on when I finished up with the UCD Tribune. That would be my main piece of advice for those wanting to get into writing, publishing, journalism, broadcast, etc. – don't wait until you have finished your degree. If you want to get into something, there are loads of student societies that you can get involved with, volunteer opportunities, even offering your help to companies could get you somewhere. Even the simplest of things, like reading newspapers regularly, reading books – it sounds obvious, but it is not something that everybody does. In terms of internships, it is obviously really competitive – I did an internship in the Irish Examiner, and securing the internship was just a case of being persistent.
Q. I think that is certainly applicable to the publishing industry – there are a lot of volunteer opportunities out there, and it just takes some persistence and perseverance in order to get some experience behind you. Thank you for that advice. Did you personally find it at all difficult being a younger person entering the industry? Would you have any advice for young people on how to establish themselves and be taken seriously?
A. I think in journalism, and in particular in the Irish Times, because it is so established, many of the people have worked there for ten, fifteen, twenty years even. When I started, I was only twenty-two, so I was definitely the youngest person in the office at the time, and say for example, I would be working with people who have kids who are my age or even older than me, which can be kind of a weird dynamic. I think it can definitely take a bit of time to get used to it and for people to become familiar with you. However, over the course of breaking decent stories, you make a name for yourself over time, and other journalists will begin to recognise your work. I suppose in terms of getting yourself noticed and building a name for yourself, I found being active on Twitter was helpful for me personally. Even following other journalists or people in the industry you are interested in, following current affairs, etc., was helpful to getting my name out there in one respect.
Q. I think you make a good point that networking and getting your name out there is vital, and social media - Twitter in particular – is the best way to do that. You mentioned in an earlier answer that you had a conversation with Fintan O'Toole which really influenced your decision to become a journalist – are there any other well-known journalists who inspired you to pursue a career in the industry?
A. I suppose one other journalist that I was inspired and more so, encouraged by was Una Mullally, who is a columnist for the Irish Times. This was mainly because she is a young journalist, and I could see that it was actually possible for young people to break into the industry. She is a journalist I really admired, and still do admire. She showed me that it is possible to pursue it as a field, even at a young age.
Q. Thank you, Jack. My last question for you is of course in relation to the elephant in the room – COVID. What do you think about the effect it has had on journalism and the way content is delivered? Do you think social media is vital to the survival of the industry?
A. I think that due to the pandemic and because more people want to read reliable news regarding what is going on, the amount of people who have subscribed to the Irish Times online has gone up by a third. Newspaper sales have trended downward over the last decade, however the Times online subscriptions has risen. The Irish Times has more subscribers now than ever before. It has really put the paper on a sustainable footing. Even though people of our generation who are in their twenties and thirties might not go out and buy the newspaper every morning like their parents might have, they do subscribe to Netflix and Spotify – the plan for newspapers is to get them to do the same thing. The Irish Times was one of the first newspapers to switch to a paywall model of implementing a subscription/payment after a few free articles online. This switch has really paid off because the majority of people paying for the Irish Times are paying for the digital subscription. In terms of being a reporter, it is very useful as a young journalist to be able to regularly tweet out the articles that I write, and connect with people over Twitter. It is interesting to be able to see the reactions of people. From a purely investigative side, it is a lot easier to track people down, who you are wanting to get in touch with – it is much easier to contact people on Facebook, Twitter or LinkedIn. It is an important part of the job, and because everyone has a social media footprint, it makes it a lot easier to find out where a person went to college, where they work and how to get in contact with them. You can simply ring up their workplace and say can I speak to this person and then you are on the other end of the phone to them, easy as that. Social media is really useful for journalism, and for many other creative fields. It tends to be more creative industries that are heavily involved in social media platforms, so it is important to be active and engaging on these sites.
1 comment
- Interview With Jack Power
Donna O'Shaughnessy - January 25, 2021 at 1:49 pm
Excellent interview. Could've easily read more.
Leave a reply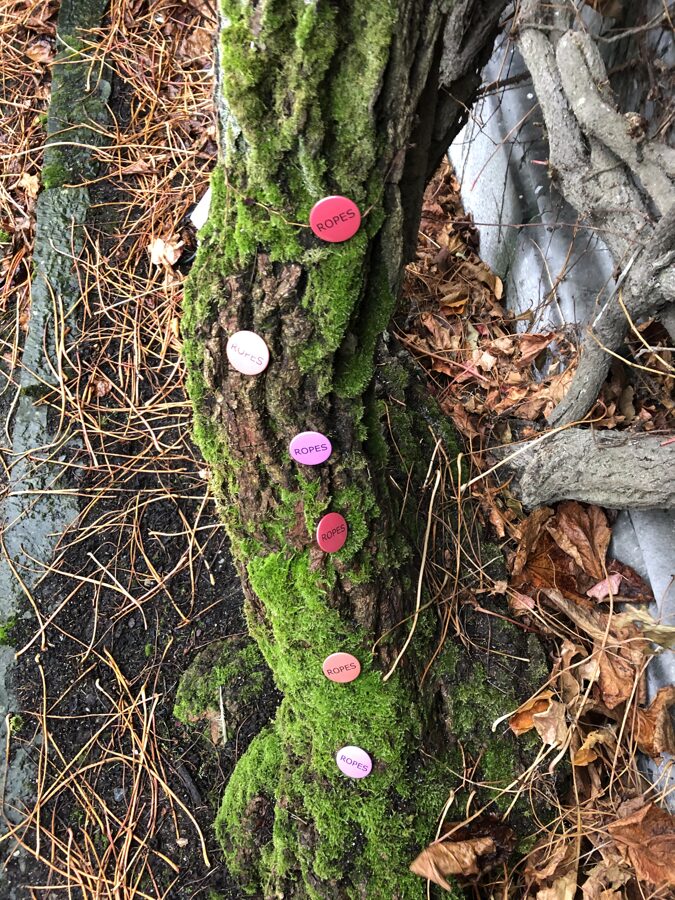 0